Quick and secure test on the function of wrist strap as being worn
User-friendly design
A user-friendly pad secures pass/fail judgement on a wrist strap.
A banana jack on the front panel makes it easy to plug and unplug a wrist strap.
Indication of test result by LED and buzzer
Highly visible LED lamps and buzzer will indicate test result.
Buzzer sounds only for "PASS".
Dedicated holder included
A mounting holder can make it easy to plug and unplug even with one hand. No tool is required to remove a unit.
A unit can be portable off the holder.
Connection patterns
There are several connection patterns to choose depending on wrist straps.
Works as a combo tester
FG-470 can work as a combo tester with FG-465, a footwear tester, that makes it possible to conduct measurement, evaluation and recording of both footwear and wrist strap at once.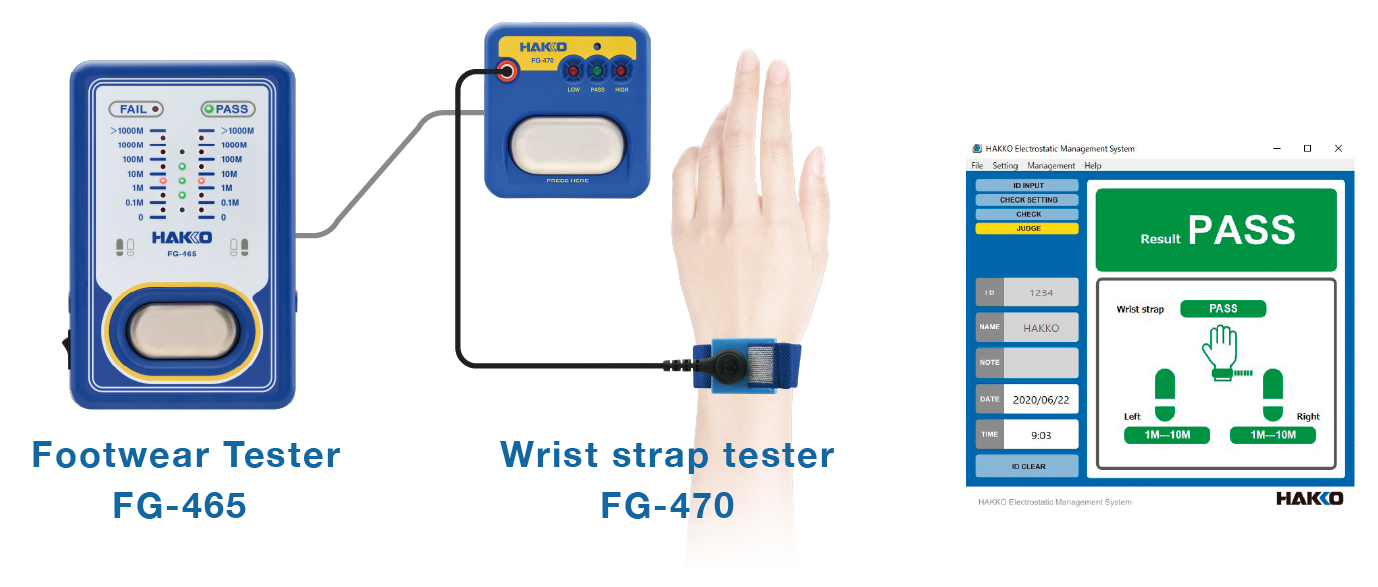 *Click here to enlarge